Professional Commercial Carpet Cleaning in New Jersey That Looks Its Best Every Day!
Pure Carpet Care will custom design your floor plan and traffic patterns in the must cost efficient way possible. We offer Steam Carpet Cleaning, Dry Extraction Carpet Cleaning, Low Moisture Carpet Cleaning and Green Carpet Cleaning Alternatives to all of our commercial clients. PURE also offers spot removal and interim cleanings when necessary.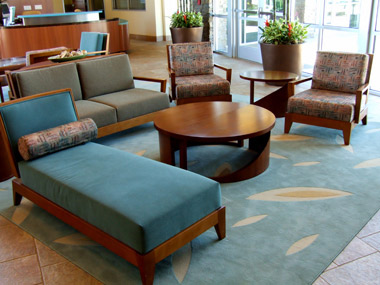 PURE Carpet Care Commercial Cleaning services always achieves the following:
Prevention

Detection

Extraction

Inspection
Every Commercial building receives the very best care needed so you can save time, money and effort. Just keep in mind your Commercial Carpet provides a healthy role of filtering the air your employees breath each and every day. It traps and holds soil, allergens and dust from the inside as well as the outside. Research suggests carpet does not release these elements back into the air. That's why its so very important to routinely clean your commercial carpets.

Carpet is the first thing clients see when entering your facility.
Carpet Cleaning is too often delayed to avoid long periods of down-time.

That is why PURE Carpet Care is always willing to work around your facilities schedule.
If your commercial facility would like a custom cleaning quote or have questions about
PURE Carpet Care Commercial cleaning services please call us today!
877-216-5509
PURE Carpet Care is a locally owned professional carpet cleaning company...NOT A FRANCHISE!